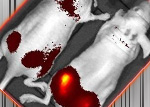 Katushka2S
Super bright far-red fluorescent protein for whole body imaging.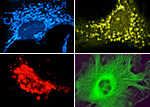 Subcellular localization vectors
Easy labeling of cell compartments and proteins. Wide range of fluorescent colors.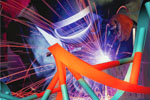 Mint-2
cDNA synthesis kit intended for generation of full-length-enriched ds cDNA from total or poly(A)+ RNA. Synthesized cDNA can be used for construction of cDNA libraries, cDNA normalization and next generation sequencing.